Addictions Treatment Staff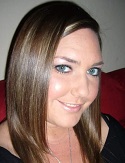 Alyssa Porter  LMSW, LAC- Alyssa graduated with a Master's Degree Social Work from Newman University in May 2015. Alyssa is dually licensed in social work and addictions counseling.  Alyssa has previous experience working in outpatient substance abuse treatment as well as 2 ½ years of experience as an addictions counselor at El Dorado Correctional Facility. Through this experience she worked with incarcerated offenders and helped them transition their substance abuse needs and services back into the community upon release from incarceration.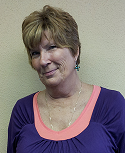 Connie Bucy, LSAC, LAC, has worked in the substance abuse field for 35 years and has seen many changes. Besides working with those addicted; she does a lot of work with families of alcoholics to include children and adult children of alcoholics and codependents.  Even after 35 years she continues to have a passion for her work and client growth.  For fun she enjoys reading, hiking, and spending time with friends.  She has been an avid horseback rider and dancer.  She has a special interest in Native American culture and spirituality as reflected in Native American articrafts which she says is her therapy. Connie is now a therapist for the Addictions Treatment Center at the Counseling Center.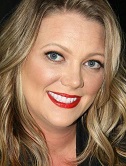 Shawna Allen, LMSW, LMAC:    Shawna worked in the early childhood education field for 7 years and then transitioned into case management with children for 4 years in the Mental Health field.  Shawna then took a position working with the homeless who were identified to have mental illness and substance abuse.  Shawna has worked with the co-occurring population for the past 8 years.  She has also specialized in traumatic brain injuries and crisis intervention.  After graduating from Newman University with her Master's in Social Work, Shawna took a position with the Mental Health Association as the Program Director of the Substance Abuse program.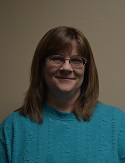 Wendy K. Sloniker, LMSW, LMAC Wendy is a Licensed Master's Social Worker and Licensed Master's Addiction Counselor with an extensive social service background. Her experience includes over nine years working with the child welfare system, including family preservation and adoption. In 2012, Wendy transitioned into the substance abuse field, where she began working with adult males with substance abuse, many of whom also had dual diagnosis needs. Wendy continued to gain experience in the substance abuse field, providing case management services as well as individual and group inpatient and intensive outpatient services for adult males. Wendy graduated from Newman University with her Master's in Social Work in 2014 and is dually licensed in social work and addictions counseling. Wendy joined the Mental Health Association in February of 2017.